(First ArtStation blog post, woo!)
Finally got time to finish up the high poly of this male anatomy study sculpt I started a few months back. I originally started it as a male base mesh project to have on hand for any future characters, which I still plan on doing, but kind of worked it up a bit farther as I was having fun. At any rate, here's the turnaround video and some renders.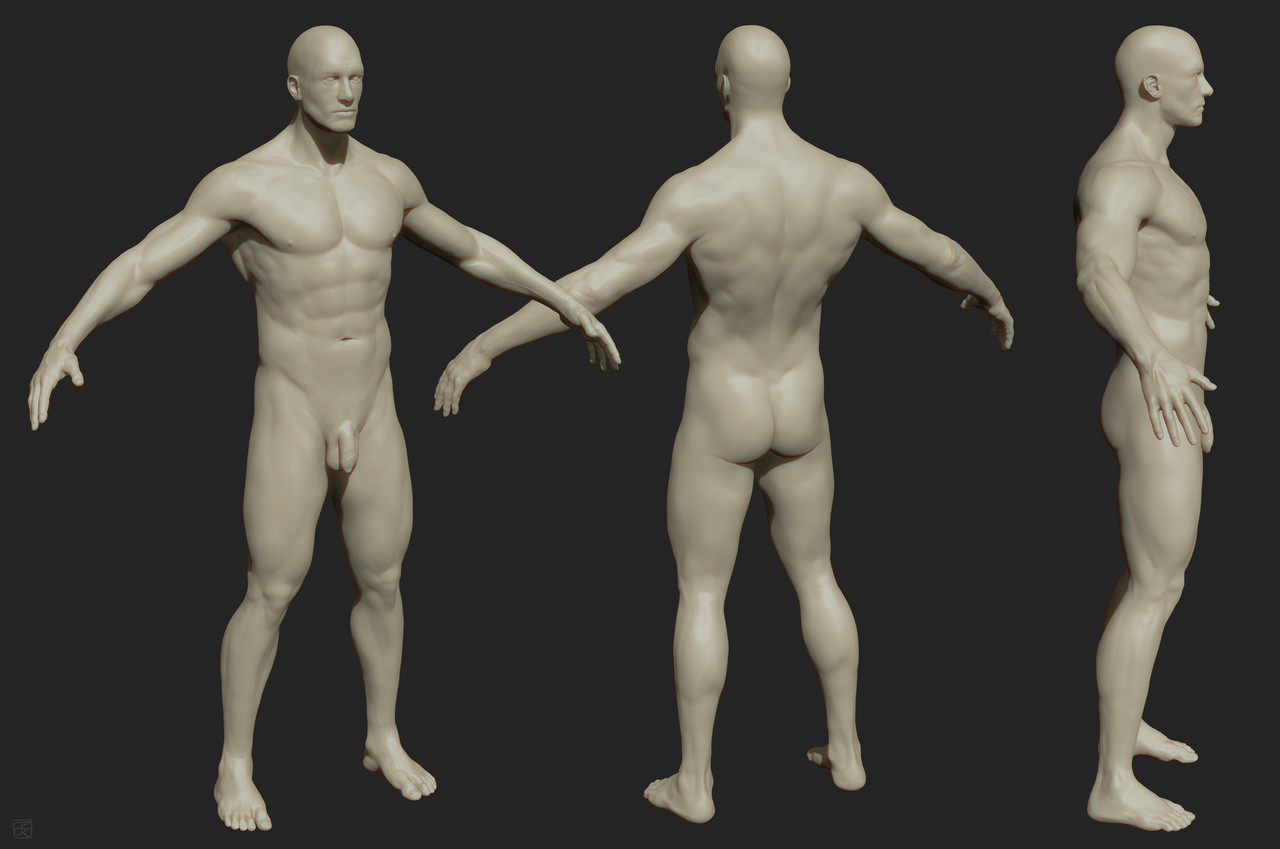 Big shout out to Rafael Grassetti's "Design and Anatomy Tutorial Package" on Gumroad which you can find here: https://gumroad.com/grassettiart. I started this project without knowing about the tutorial and then found it while in the middle of the first pass, and ended up redoing most of it, as Raf's video was so on point. Seriously recommend checking it out if you're interested in trying something similar. I now use his custom ZBrush layout as well. Just so many helpful tips.
Will be retopologizing it and bringing it into substance painter next to do a full real-time render pass on it. Thanks for reading, I'll post updates when I'm at the next stage. Cheers!