FREE Male Head Base Mesh Pro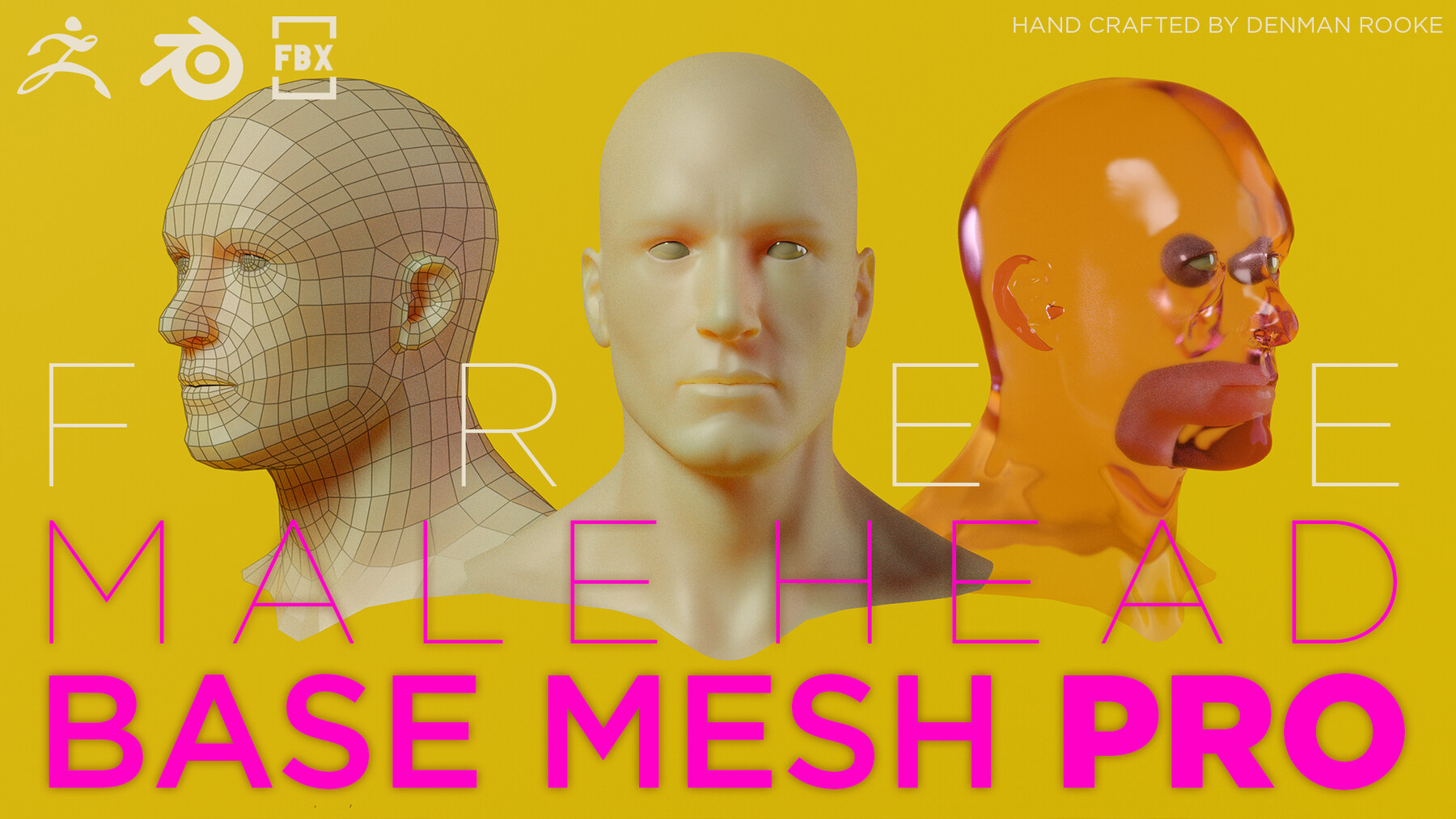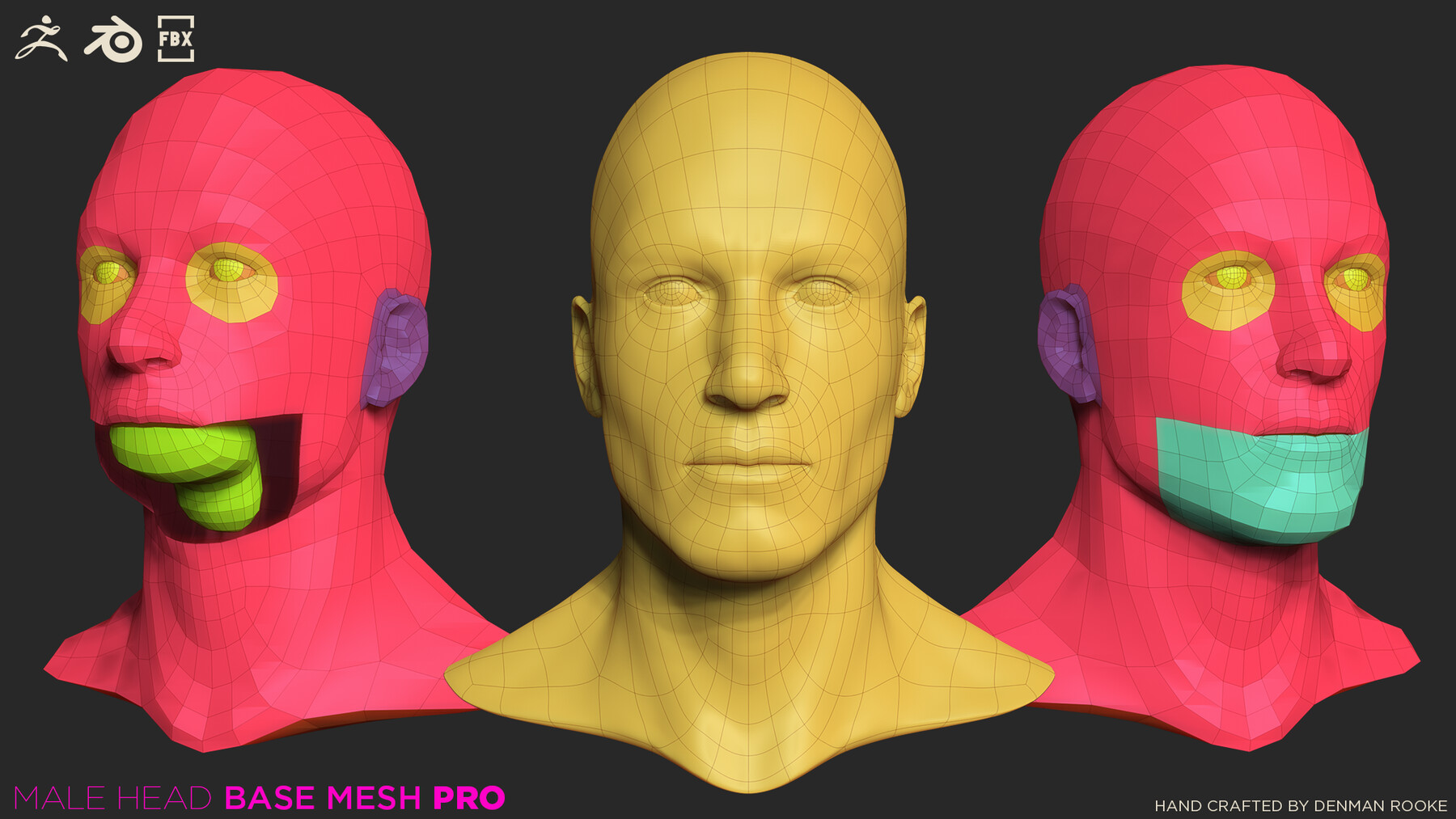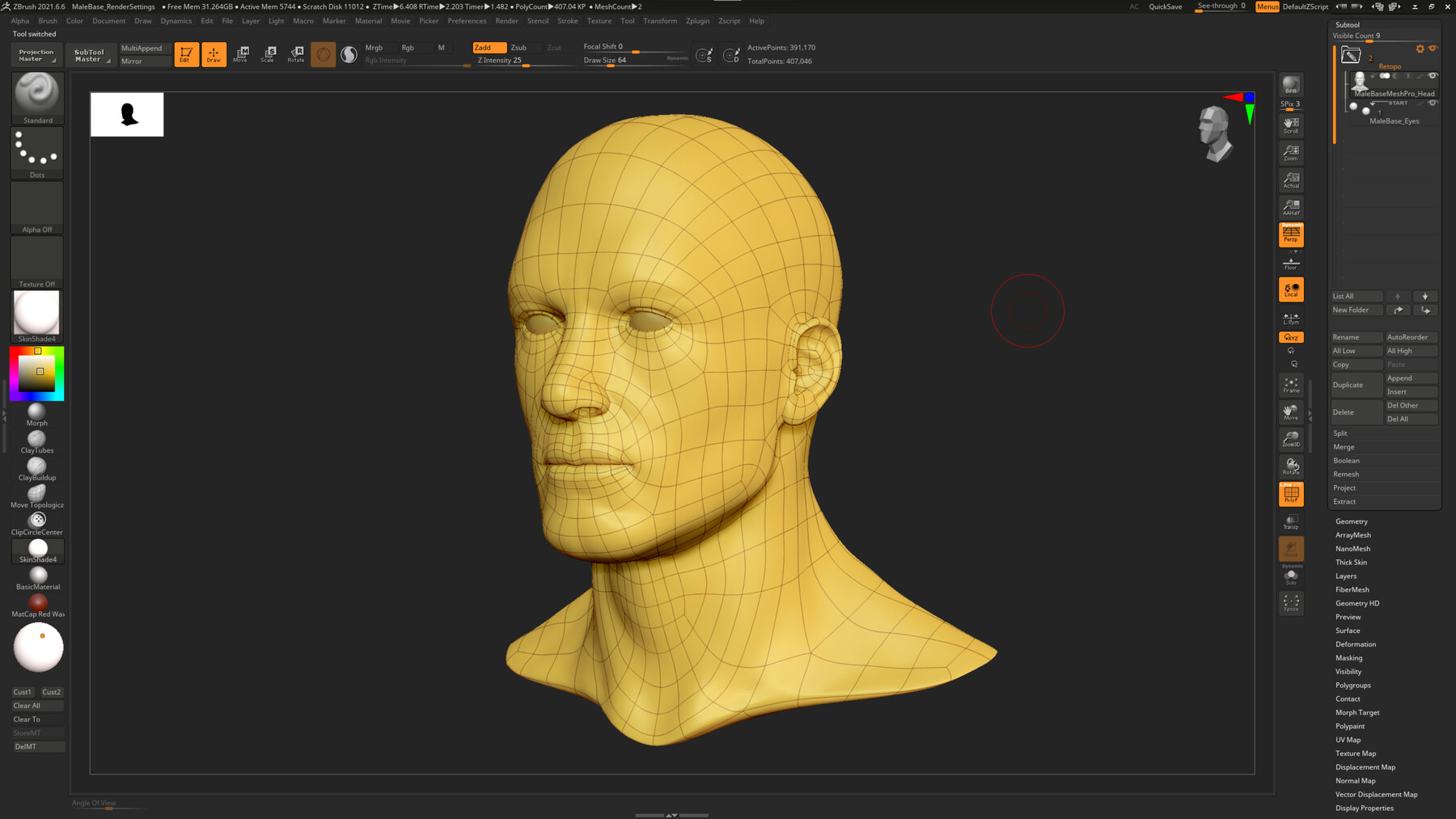 A human male head base mesh ready for professional pipelines. Hand sculpted and optimized with topology that wraps naturally around the human form. 5 subdivision levels available to get the detail you need.
Lowest resolution: 1.77 KP
Highest resolution: 407 KP
This free version Includes the following subtools
Head (includes an inner mouth cavity)
Eyes
This is the free version of the complete male base mesh also available in my ArtStation store. The complete base mesh includes a body (with a full anatomy version) as well as teeth and a tongue.
Full body and teeth version found here: https://www.artstation.com/a/7788684
Release Notes
Fixed pivot point
Removed old polypaint data